---
Meet our resident Yoga teacher...
Aimee Angelique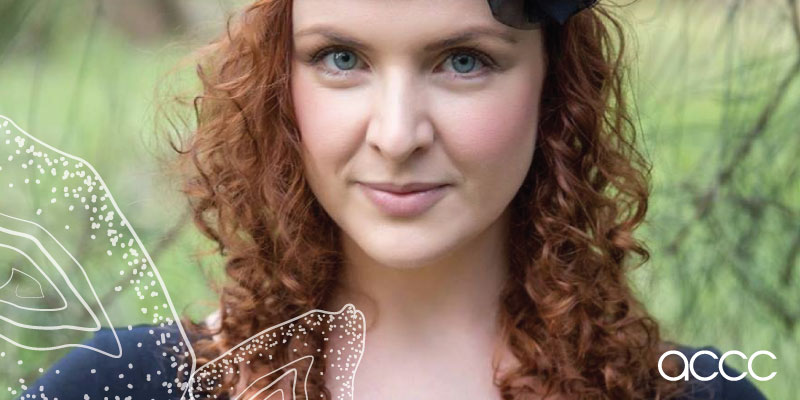 Aimee Angelique has been practicing yoga for a long time & truly believes yoga can help calm, focus, relax your mind & help you take on the world confidently and importantly... happily.
Aimee is a mum herself & her yoga classes helps focus on her motto of rest, restore and flow. She will teach you postures, breathing techniques and meditation skills that will both energise and relax you. Aimee is incredibly passionate about teaching yoga to both the women who dedicate their lives to their children and often neglect themselves & children themselves.
Aimee Angelique has been apart of our centre teaching yoga since the beginning of Term 1 2017. Aimee's Tuesday children's yoga class was so popular and sold out.
Dont miss out on your Term 2 placement.
Book now to avoid disappointment!
---
TERM 2 2017 YOGA CLASSES:
Reconnecting Mind & Body


Classes Begin Week 3 on Tuesday 9th May 2017 @ 4:00pm
Each class runs by an 8 week term to Week 10.
---
Tuesday 4:00pm - Girls Tween Class (Ages 7-12yrs)
Term 2 (WK 3 to 10) Children only $99 (8 weeks)
50 min Class
The tween years are a momentous time of development where the benefits of yoga can be particularly effective in empowering and supporting young ladies to manage the growing
challenges and pressures of everyday life on a mental, physical and emotional level. Our 8-week Tween Yoga Classes have been created to support and benefit them through the changes in life as well as dealing with the impacts on mood, self-identity and how they relate to world.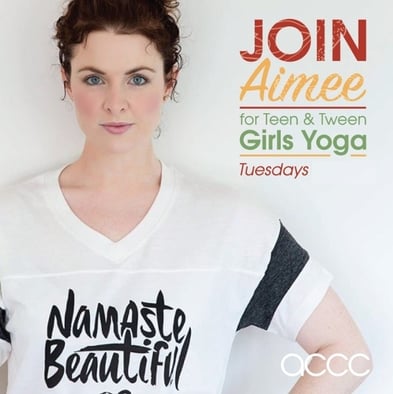 ---
This special class has been created to support children with additional learning & social needs. Limited to an intimate group of 7 children, this class is well suited to
bring smiles to the faces of children with a desire to reconnect to self awareness and self calming practices. This class has been an exceptionally successful class in Medowie and we are excited Aimee from Happy Little Yogis is bringing it to ACCC, Warners Bay in Term 2 2017.
Parents are welcome to come, support & join in. It's a wonderful learning and bonding experience.
To read more about Aimee's background and why this class is so special - BLOG
Medowie news of the area covered this story also - HUNTER CONNECT ARTICLE
1. To help learn strategies for relaxing and unwinding
2. Soft self-love guidance
3. Learning Yoga postures & poses for practicing at home
5. Help in grounding themselves and learning mindfulness
6. Socialising with other kids and families in a nurturing environment

---
Each of our Women's yoga classes are prenatal friendly. Making our centre the perfect place for young families and growing families!
Us as women dedicate ourselves to our family, children & work and often neglect ourselves. Its time to do something for yourself, take charge and commit to making time for yourself.
This is the perfect time, at the end of the day to allow yourself to unwind and recharge and finally relax. Take this yoga class as an hour of silence and self awareness, so you can be a stronger, more balanced and energised version of yourself. Yoga will help to bring yourself to the centre of you own world.
Just relax, breathe & focus on your own energy & feelings whilst physically helping your body to strengthen, stretch
& keep your body lumbar in one of these beautiful intimate Yoga classes.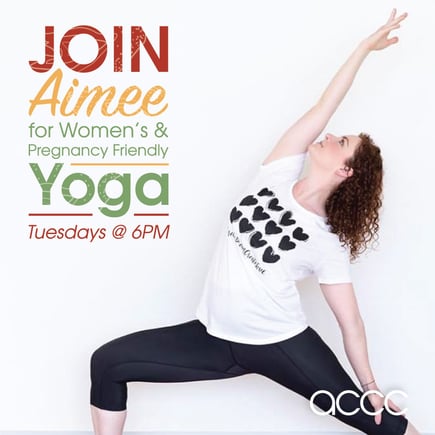 ---
BOOK YOUR TERM 2 YOGA CLASS HERE NOW!!
Bookings essential!
Or call us on (02) 49 156 640
hello@childrenschiropractic.com.au