Baby & Child CPR and First Aid Class
Held in conjunction with Australian Children's Chiropractic Centre
---
No classes currently available
These classes are taught by expert paediatric nurses and midwives who specialise in children's health with a focus on knowing what to do in emergency situations.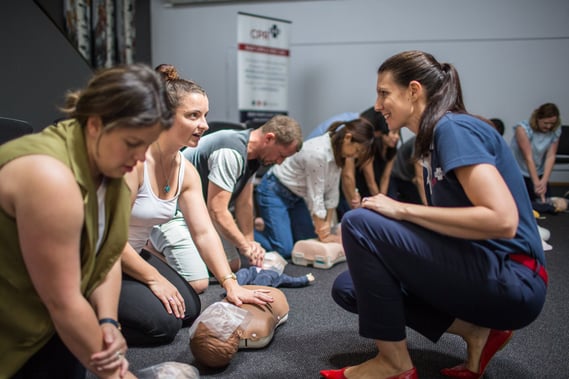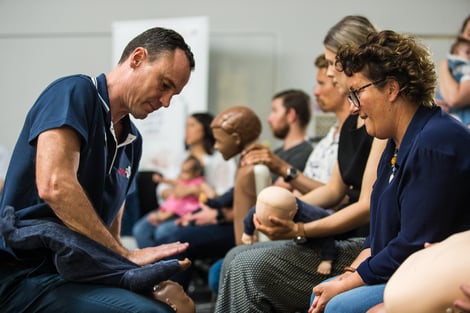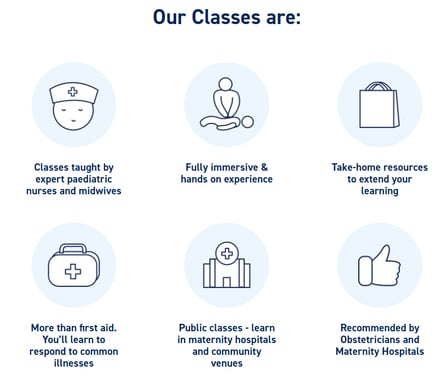 Why should I do CPR Classes?
CPR Kids teaches you more than just First Aid. Our expert paediatric nurses and midwives empower you with the confidence to recognise and respond to your sick or injured child.
• All CPR Kids educators are specialised paediatric nurses or midwives and have current AHPRA registration.
• These classes follow the Australian Resuscitation Council guidelines and other nationally-recognised medical bodies.
• All educators are parents or carers themselves and have experienced what they teach first-hand.
• CPR Kids offer post-class resources for learning retention and ongoing practice.
• We are recommended by leading obstetricians & paediatric specialists.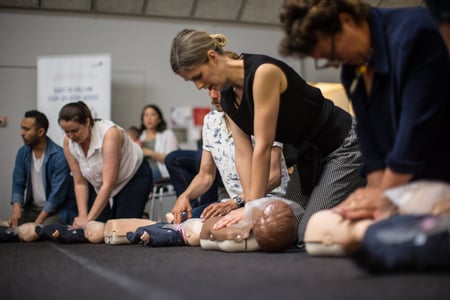 This is a private cpr class held here in our lounge space
All participants receive:
Poster covering CPR flowchart and First Aid scenarios

Fridge postcard of important phone numbers

The CPR Kids First Aid e-guide by Sarah Hunstead RN MN. A must-have resource for all families, this e-guide covers all the topics learned in class plus other first aid situations that affect children and babies




Access to our YouTube channel, CPR Kids TV, so participants can refresh their knowledge anytime

A Certificate of Attendance.
No CPR classes available at ACCC, please enquire for any updates.