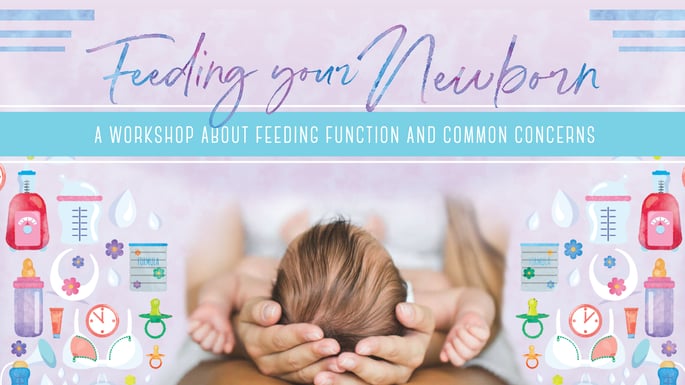 Are you a mum struggling with feeding your new baby?
Wednesday 11th July 2018
10:00AM-11:00AM
- For all mums, no matter how you feed your baby
- For 0 - 6 month old babies (breast and formula fed)
---
Join Dr Amanda Watson (Chiropractor) in the beautiful lounge at ACCC to learn about what it takes for a new baby to feed, what could be causing issues to arise for both of you and what you can do to help your baby now regardless of how they're currently being fed.
---
This workshop is for you if you:
Are struggling physically, emotionally and/or mentally with breastfeeding your new baby
You have made the switch to formula feeding because breastfeeding wasn't working well
You're concerned about your baby's latch and suck
Your baby is having trouble with weight gain, hunger and your milk supply is in question
Your baby is suffering reflux, wind pains, colic or constipation
You have questions but haven't found the right answers yet
During this event you will:
Learn about the types of suck and how your baby's suck and latch could be affecting your milk supply and breast (dis)comfort.
Find out what has to be working well in the body for your baby to latch, suck and swallow effectively and efficiently.
Understand the complex mother/baby dynamic of early feeding and what can go wrong.
Learn some reasons why your baby may be suffering reflux, wind pain, colic or constipation.
Find out what could've made early breastfeeding so incredibly difficult and resulted in you changing to formula feeding your baby.
---
Join us to learn more...
How your baby is functioning, what could be going wrong and gain the support you need to really make a difference to your child's feeding.
---
The workshop runs for 1 hour. You are welcome to come with your baby and make yourself comfortable in our lounge area where the workshop will be facilitated. We ask that any children who are crawling or older have care arranged for them so that you can get the most out of this workshop.
---
GET YOUR TICKETS HERE!
Tickets are $15ea or $20 if you bring a friend - Includes morning tea on arrival.
Location:
Australian Children's Chiropractic Centre
18/363 Hillsborough Road, Warners Bay, NSW 2282
---