My First foods Workshop
Navigating the world of introducing solids & infant feeding
Wednesday 10th April 2019
9:30AM to 10:30AM

In the lounge (downstairs) at ACCC
---
Start your child's food adventure with the latest research, information and advice at our
new workshop My First Foods.
Australian Children's Chiropractic Centre invites you to join us as we travel through the topics
every parent needs to know when thinking about introducing solids.
---
Join Dr Jacey Pryjma (Chiropractor) alongside Lauren Haskins (Speech Pathologist) from A Growing Understanding and Lisa Mason Naturopath/Nutritionist as they help you find your bearings and plan your next steps of the feeding journey for your family.
---

---
During this event you will:
o Learn about the nutritional needs of the growing child, and how to support optimal nutrition
o Find out what are the best signs to look out for to know your baby is ready to start solids
o Understand the different philosophies around food introduction and cultural approaches around the world
o Understand the complex relationship of the gut and immune system and how food can prime or hinder health
o Walk away with some ideas and plan on what to introduce and when supporting your child's holistic wellbeing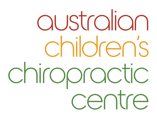 ---
GET YOUR TICKETS HERE: