A WORKSHOP FOR TIRED MUMS
---

---
Are you a mum of a baby feeling exhausted, overwhelmed
and desperate for more sleep in your life!
---
THE NEXT WORKSHOP COMING TO YOU
IS COMING SOON!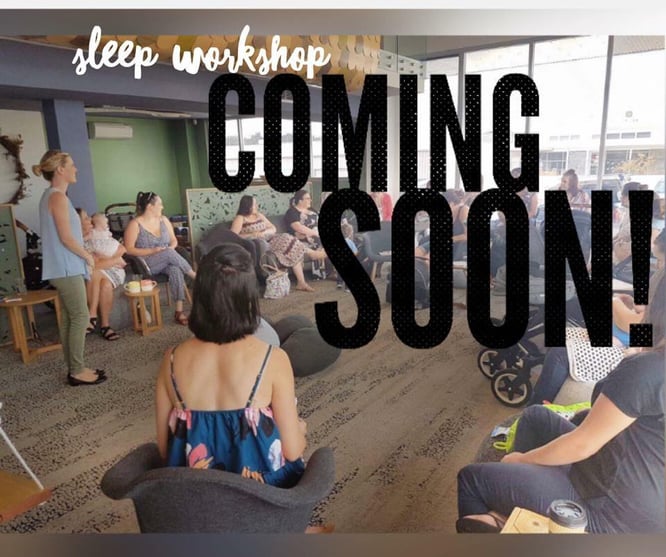 Register to our priority list to avoid missing out!
Tickets only $15 and includes morning tea on arrival.
---
THIS WORKSHOP IS FOR YOU IF:
1. You have a problem sleeper or catnapper who struggles to link sleep cycles.
2. Are desperate for a lie down yourself.
3. Are feeling unsure about what to do to help your child sleep better.
4. Are pregnant and have heard that sleep is an actual 'thing'!
5. Your child is under 18 months of age.
---
Join Renee (Certified Sleep Consultant) & Dr Amanda (Chiropractor) as they share their wisdom, tools and
personal sleep journeys in an empowering workshop designed just for you.
DURING THIS EVENT YOU WILL:
1. Learn some sleep basics to set your child up for better sleep.
2. Build confidence in identifying what's normal and what's not!
3. Understand how a calm brain helps to have a calm baby.
4. Find out about gentle and effective sleep solutions to suit your family.
---
Join us to gain the support you need to really make a difference to your child's sleep.
---
The workshop runs for 1.5 hours. You are welcome to come with your baby (non-mobile or crawling) and make
yourself comfortable in our lounge area where the workshop will be facilitated.
(We ask that you make care arrangements for older children in consideration of the presenters and other guests)
---
REGISTER NOW TO BE THE FIRST TO KNOW OF OUR WORKSHOPS!


---
JOIN US AT

OUR CENTRE HERE IN WARNERS BAY FOR THIS POPULAR SLEEP WORKSHOP.




THIS EVENT SELLS OUT FAST! BOOK NOW TO AVOID DISAPPOINTMENT.
Australian Children's Chiropractic Centre
18/363 Hillsborough Road Warners Bay