From Reflex to Response
A workshop for parents, Healthcare Practitioners and educators of preschool & school-aged children
Date: Thursday 25th March 2021
Time: 6:30pm to 7:45pm
---
Learn how to optimise communication and connection during childhood and how to identify primitive movement patterns (primitive reflexes) in babies and older children.
Imagine seeing past a behaviour to notice a child struggling. Not due to being naughty, but because primitive reflexes are sticking around.
Something out of that child's control.
Then imagine you're ability to do fun activities daily to support their integration and development.
This workshop is here to help support parents and educators to also see these difficulties and provide early intervention and support.
About The Workshop
This evening is about making the complex world of milestones, development and reflexes easy! This class is for parents, teachers, childcare educators & healthcare providers.
Join Dr Bridget Houlden, Chiropractor here at Australian Children's Chiropractic Centre, to enjoy an evening learning the latest research into the brain and children's development.
Walk away with a greater understanding of the brain/ body relationship as you build an understanding of different areas of the brain and what they do, identify primitive movement patterns (primitive reflexes) in babies and older children and learn about how these patterns can affect children as they move through life.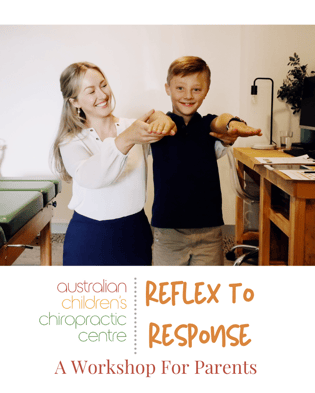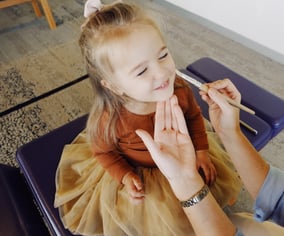 What the workshop will cover
• Learn why babies have primitive reflexes
• See what a well-integrated reflex looks like
• Learn how the brain inhibits unnecessary reflexes
• Retained Reflexes and learning challenges - what's the link?
• Problem shoot challenges your child may experience
What Are The Benefits Of The Workshop?
It helps educators and healthcare providers have a better understanding of immature patterns that are often misinterpreted as behavioural issues or distractibility or fidgeting.

Gives you a beautiful insight into brain development.

Supporting you to not only recognise these patterns but also then have plans of action.

Help build stronger brains and bodies.

Helps develop the skills so you can strategically embrace daily practices to support children to integrate prim reflexes, improve their brain function and postural tone development.

Enjoy learning about how although these primitive reflexes can come up as behaviours, there is lots of research to support how learning potentials may be affected.
Secure your spot now!
Facilitators - Secure Your Team's Spot!