Everyday you put everyone else first. You're the full time events planner, taxi service, chef, mediator, hugginator and of course the one that is there when every thing falls to pieces.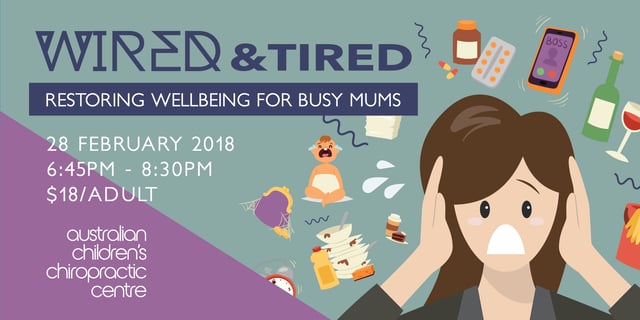 Join Dr Jacey Pryjma Chiropractor from ACCC, Jessica Buser from WellFit Personal Training and Lisa Mason our resident Nutritionist from Pure Family Health;
---

The perfect workshop for you!
* Learn the important information every mother needs to know.
* The information that helps you recognise things early, to help you
stop chronic health concerns in its tracks!
* Help restore balance and wellbeing
* Learn the warning signs from your body
* Identify ways to keep check on yourself & know when self care is non negotiable anymore
* Help keep your day on track & your mind from wandering.
You know many women around you who pushed it a little too far or perhaps this is you and you crave the ability to get your health back on track. Take an evening to come be pampered and learn how to bring healthy practices into your busy life and move away from the constant wired and tired being you are today and learn to just 'breathe'.
---
Sign up to our Events priority list to find out when this event will run again!


---