Physiotherapist
Full Time or Part time Roles Available
Imagine working in a gorgeous architecturally designed centre with incredibly passionate and engaged work colleagues while developing a whole Rehabilitation and Physiotherapy department!
With endless opportunities and incredible career pathway development, this role will help you move away from the mundane of workers comp/injury management and into a world where true abundant health and long term health goals are the everyday practice. Here at ACCC we are all about supporting the community to soar to new levels of health, are you intersted in totally changing the direction of health for families of the Hunter in a holistic setting?
At ACCC you will;
Help children and teens to develop postural strength to carry them through life!
Support women move through pregnancy with ease and balance - preparing their body and confidence for birth
Engage new mothers in programs to develop strength and confidence post-partum in beautiful group atmosphere to help build the village
Work with daily Parents - Mums, Dads and Kids To develop and grow healthy lifetime practices to support long term wellbeing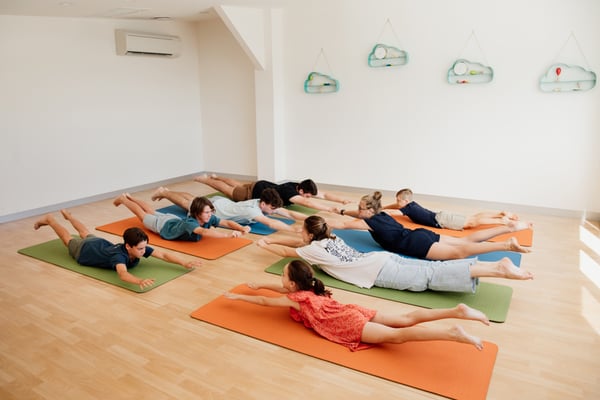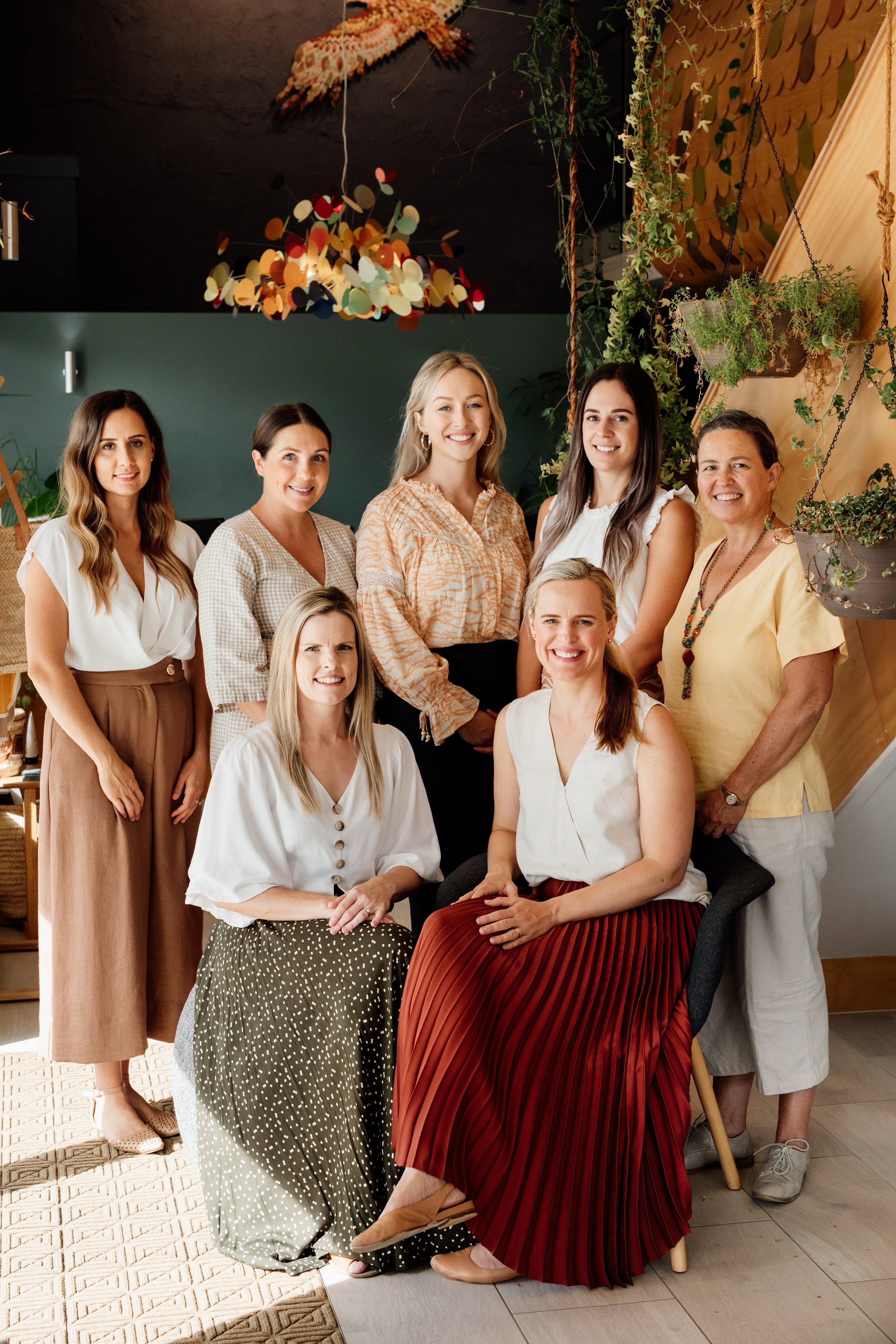 The Physiotherapist Position
We are actively seeking an engaging and confident Physiotherapist to take over the current rehabilitation needs of our current clients (children & adults) and collaborate in the development of new service offerings including pregnancy and post-partum musculoskeletal, rehabilitation & strengthening programs.
We are looking for an Physiotherapist
Current registration with AHPRA
Physiotherapist with interest in women's health/pregnancy or specialist physiotherapist in women's health
Post-graduate training and evidence of PD in women's health/prenatal care +/- children's health, or a desire/plan to do training shortly
Optimal Maternal Positioning accreditation a bonus!
At least 2-5 years practice experience or a high drive for learning and excellence in application of skills/training and open to mentoring
A yearning to develop the physiotherapist and rehabilitation department
Background
We have created an excellent reputation for both the care of children and women's health thanks to our detailed approach and excellence in results. Our Chiropractors have been combining the rehabilitation support needed for our families within the chiropractic care appointments and care plans. Our centre's Chiropractors are now at capacity and can no longer drive the rehab needs of our clients. We also regularly refer out to local women's health physiotherapists and paediatric physiotherapists for musculoskeletal support. We would love to now offer these services in house.
We are excited to offer and further develop classes, care programs, workshops and one-on-one support to the families of the Hunter, current clients and new, with the expertise and training of a Physiotherapist. The development of these services will compliment and further build our established reputation in holistic family health support.
All your business skills and practice building needs will be catered for with strong mentoring, business skill development and guidance. All geared for incredible career development and progression.
Our Vision
To cultivate, inspire and connect communities to thrive
Our Mission
Bringing healthcare to the forefront of family living - normalising healthy living practices and empowering today's children to be tomorrow's health ambassadors, soaring our community to new levels.
Our Values
CONNECTION - to ourselves and each other
COMMUNITY - we value the 'village' and actively connect our families to create a community
FOCUS ON THE SMALL - we are detailed orientated and know the little things count. We go the extra mile.
EMPOWERED BY CHANGE - we love progress and look for opportunities to up-level
NEVER COMPROMISE ON QUALITY - we aim to be the best in the business and will exceptional deliver quality every time
The Practice highlights
ACCC offers both closed rooms for 1:1 consultations and larger workshop room for small group and class options.
The practice also boasts a large lower ground that can open up to host 50+ seated for larger information workshops and hosting events, a boardroom for meetings and other small training events.
Engage yourself in our centre that holds workshops and events under a starry night sky, work with children or parents while siblings swing on the swings or play in our rock pillows. With plenty of parking, beautiful amenities including a shower for staff it provides the most comfortable place for your career.
We are looking for
Someone who connects strongly with our practice mission, vision & values.
Someone who desires to be in a collaborative, highly connected and compassionate team who always strive to support and uplevel each other.
Willing to put in the work to design an incredible career
Attention to detail in clinical notes
Desire to transform lives through exercise physiology, education and innovative initiatives
Loves PD and celebrating wins
Desire to enjoy the ease of a systematic approach to complexity of working with families so you can concentrate on their success and you both having fun!
Developing Your Career Pathways
As part of our commitment to your long term progression, we sit down to help you to identify your top priorities and goals in your career.
We will continually revisit just as we do with the families we care for, celebrate wins and set new goals as we move forward together.
From here we help you develop your education and practice building opportunities. It might be through hosting an event, writing a blog or creating something for social media. It might be developing relationships in the community.
You will really enjoy having a centre that can cater for all your practice needs. Our centre has been created to be able to educate families of the Hunter in a collaborative child friendly atmosphere.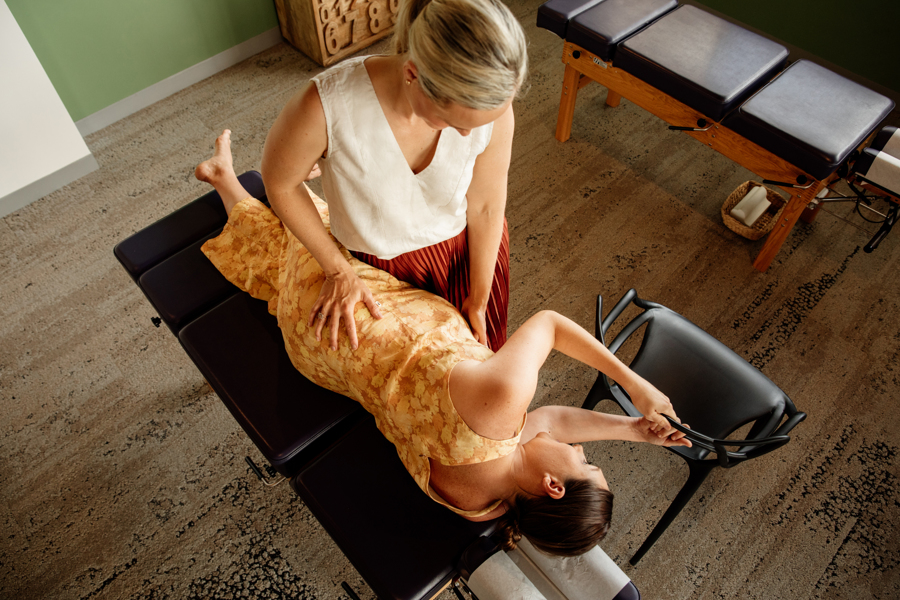 Location
Our centre is located between two 96 place childcare centres, next to large dance school, a Children's OT, Speech Pathologist and Children's Psychologist businesses. Making our location a hub that is all about children's health and wellness.
Newcastle is a fantastic place to live and work. The ease of living while having everything you need, gorgeous beaches AND bring a short drive to Sydney makes Newcastle a highly sort after location for young professionals and families alike.
If working with women and children is your passion and your future, and you just cannot see yourself doing anything else, then this opportunity is for you.
Applications
To apply for the Physiotherapist role; please send a short video (5min max) or cover letter about yourself an expression of interest for this position to: jacey@childrenschiropractic.com.au
Please include in your
Information about your training
Why you would be the perfect addition to our team and what values align best with you
Your personal goals as an Physiotherapist who works specifically in women's health +/- children's health
If you chose to do a video, please note it is reviewed on content, not on creativity. As simple video of you talking to the camera is all we are after.