Are you dreading winter?
We have had the most amazing summer this year. Here in Newcastle the beaches have been alive, beautiful blue warm water, steamy sand and incredibly hot days that made walking in the bush just glorious.
A change of seasons can always stir up an array of challenges, especially for some families who just seem to get every cold, flu and sniffle that goes around, winter is such a downer!
Allergies and colds and flu being the most common
Allergies and colds and flu being the most common. For many families with little ones, we tend to stay indoors with heating on. This can be problematic because it
Decreases vitamin D intake due to be inside
Increases 'dampness' and exposure to the indoor allergens due to poor ventilation
Decreased exercise and running around for little ones, put the body at a disadvantage for keeping the immune system buzzing along
Increased contact to friends and family members due to time indoors with closer proximity
Being prepared can greatly reduce the risk, effect and duration of these inconvenient annoyances.


Immune boosting foods
Immune boosting food that are my 'go to' list include;
lemons
oranges,
garlic
ginger
red peppers
spinach
broccoli
The 'extra boosters!'
I love these 'extra boosters' because they provide vitamins and minerals that give the body and immune system just that extra boost do deal with the winter months
green leafy vegetables
eggs
fish oils
asparagus
beef
avocado
salmon
mushrooms
For the parents out there! We need to look after you too!
Drink Tea instead of Coffee!
Green tea is not only a powerful antioxidant but also contain germ fighting amino acids whereas coffee stresses the immune system.
When going herbal! think - 'YEP tea'. It is a mix of Yarrow, Elderflower and Peppermint which make up a great combination to fight colds and flu.
Chicken Soup Classic
Who can resist the good old fashioned chicken soup. This awesome comfort food is packed with nutrients and makes you feel better as soon as you are holding the bowl and breathing it in! Not only does it reduce symptoms, it also increases immunity and assists gut health. Are you interested in my recipe? If so, pop your name below to let me know!
Bye Bye Sugar!
Lastly, Ditch the sugar! It may seem daunting with Easter just around the corner, but there are certainly some healthy alternatives! The reason why sugar is a big no, no is that sugar suppresses the immune system by curbing the cells that attack bacteria, and we dont want that!!
So they are my starting tips for helping you and your family move forward this winter with some action plans and ideas in place. To speak to me further about how you can support your family or if you have any particular problems you wish to address when it comes to diet, nutrition and general health, I am available Tues, Thurs and Fri's at ACCC. Please call (02) 49156640 to make an appointment for you or your child.
Have a wonderful day - and enjoy your newly boosted winter wonderful shopping list!
Lisa x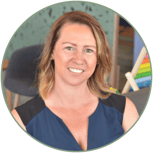 Lisa Mason from Pure Family Health is the newest addition to Australian Children's Chiropractic Centre. As a Nutritionist, soon to be Naturopath, Lisa brings a wealth of knowledge and support to the families of the hunter. A keen foodie with a wicked laugh Lisa is the breath of fresh air with a nutritional focus to support families to express optimum health.