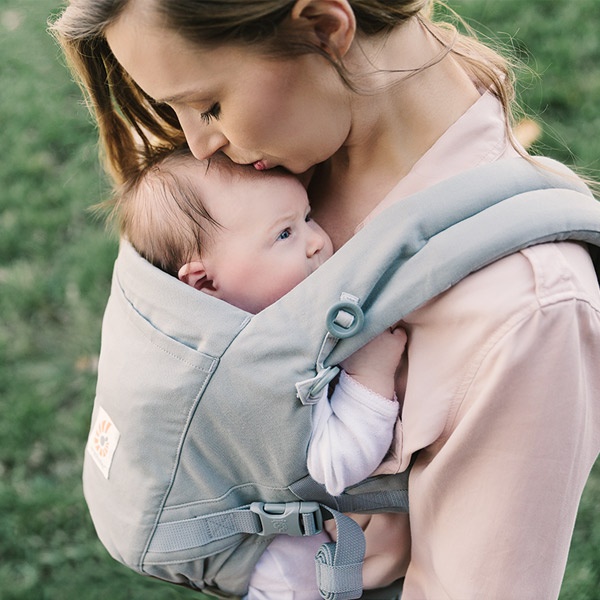 We spoke with Renee Dixon from Babes In Arms about all things babywearing, breastfeeding and motherhood ahead of our Milk Making (of the boobie kind!) event coming up on 9th August 2017
at Australian Children's Chiropractic Centre.
Tell us about who you are and what you do?
Hi, I'm Renee Dixon. I have two children aged 11 and 7. I grew up in Wollongong and am now based in Sydney. I work for Babes In Arms, a Tasmanian based award winning company that specialises in innovative baby products that promote bonding and attachment between babies and caregivers.

Why do you do what you do?
I feel like my work benefits young families in a mainstream everyday kind of way!

My role representing Babes In Arms allows me to be a supportive voice in parents minds and hearts as they figure out how to care for their baby and keep their family going. As caregivers we all want to do what is best and my role has enabled me to encourage new parents to do what feels right to them [pick their baby up]. I am thankful to have been a babywearering breastfeeding mum with my own children as I think it helps me connect and empathise with new parents.
I tell my kids that I go to work so that more parents carry their baby. It's simple but that inspires me everyday.


What's your favourite part about your role in helping families?
My favourite part is having conversations with expecting and new parents where they realise that keeping baby close will make caring for their baby easier! I love connecting with parents on their deep desire to be able to share their world and passions with their baby. My role means I get to help parents work out how staying together through babywearing will help meet both their own and baby's needs.


Why are you excited to be part of the Milk Making (of the boobie kind!) event at Australian Children's Chiropractic Centre?
I clearly recall breastfeeding both of my babies. It was not as instinctive as I had expected it to be. It was a skill I learned twice (because it's different each time right?).
Every week I hear stories about women's experiences feeding their babies and I often find myself wondering what could have helped or supported that new mum? So I'm thrilled to be asked to be part of the Milk Making event at ACCC.
I am also inspired by the opportunity to be a part of women working together to learn and teach each other in a community setting.


What's the biggest misconception about babywearing?
I think there is still a misconception that babywearing will lead to needy, clingy children. That's a myth! The physical and practical benefits of using a baby carrier are better known now than when I had my children, but there is still a lot to learn about the deeper long-term benefits.


What's your favourite part of being a mum?
I just love when my children learn something new and want to share that with me.
I love when they teach me something new or reshape an idea I had held to be true. In their unique ways, they have shaped me so much these past few years. That has been a humbling joyous growth.
I'm pretty keen on the hugs too!
Join Renee and her fellow presenters as mums support mums at
Milk Making (of the boobie kind!)
Wednesday 9th August at 9.30am
Location: Australian Children's Chiropractic Centre
Tickets are $15 and include morning tea and lots of love!
Renee Dixon is a passionate advocate for parent and baby bonding and developing the whole child. Renee's passions are well utilised within her work as a Sales Representative for Babes In Arm as she helps parents connect with their children. Babes In Arms believes that carrying our babies meets a baby's natural desire for closeness while offering a convenient and maintainable solution for the modern parent.