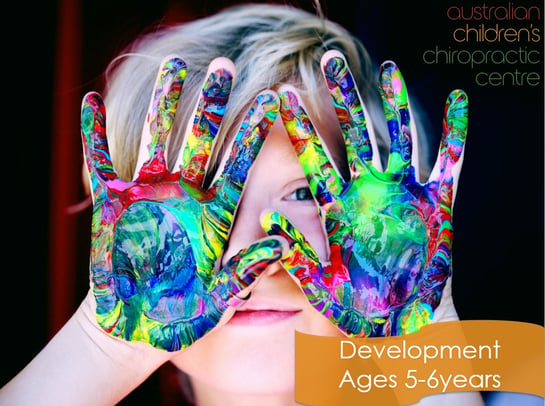 Many of our families have kids getting ready for big school next year.
Yes! Kindergarten is not to far off now.
By the time children reach age 5/6yrs, as parents there are some skills we hope that they are able to achieve, allowing us to feel confident that they are school ready. This may include
learning to tie shoe laces, being confident in speaking in full sentences and being socially ready to take on the exciting new world of school and everything that comes with it.
If you have a child that is gearing up for kindergarten next year, no doubt you are reminiscing about all those major first milestones you've celebrated together. We adore hearing about these special moments from the parents in our practice, in many cases we have been there witnessing them along the way as we have been part of their child's health and developmental journey. Remember the time your child took his/her first steps? Spoke their first words? And all those special movements and cuddles? Like many parents you are probably wondering where all those years have gone!
Now here you are getting your child ready for their first school year. How did this happen so fast?
You have watched your child develop and grow into the person they are today and a
s a parent it can feel stressful to think have I done enough?
Is my child ready for this big adventure?
By the time a child reaches 5 or 6yrs old there are some developmental motor and communication skills that will help give you some confidence knowing that your child is ready to take on kindergarten and know that your child is more than ready for this big next step in their life.

Here are some of our favourite development and communication milestones for children in this age group;
Drawings are becoming more detailed being able to draw other shapes other than a circle like a square and triangle
They should be able to draw simple portraits and other detailed pictures for example a house using shapes - square windows, triangle roof, rectangle door etc
By now your child has probably found a favourite hand for writing and can also determine which is left and right
Coordination should be developing well, with skills in hopping, skipping, catching a ball coming along nicely
This goes in hand with better balance with running, climbing and jumping with ease
Writing their name clearly for you to understand
Talking to you in sentences more than 7 words about their day and expressing what they love or do not like so much
Socially kids ready for school want to make friends and are excited to meet new faces as well as being able to play, share and take turns.
Your child should be able to recognise each number up to 10 and be able to count to 10 or more.
ENCOURAGEMENT:
There are ways in which we can encourage our kids to be more interactive and ready for school which includes:
Playing games for example; Go Fish, Memory and simple board games like Snakes and Ladders
Encourage them be involved in everyday activities like cleaning up, as they need to be ready for pack ups at school and to take care of their belongings
Reading books regularly helps the development of recognising words and sounds
Start to play games and doing activities that makes them learn patterns and repetition so they can work out the sequences for themselves
As always we need to encourage our children to eat healthy, drink plenty of water to help their bodies and brains function and be ready for the wealth of knowledge and skills they are sure to soon learn.
---
We are passionate about childhood development, and are here for you if you have any questions. Call us on 02 49 156 640 to speak to us today